Mixing Patterns Is The Hottest Trend In Interior Design
Here Are The Tips You Need To Keep It Modern
It seems like everywhere you turn there are more and more mixing of finish textures, and while some have us doing flips, others are really a flop. Pulling this off with elegance and style, requires a little planning and following a few simple rules. If you are considering changing the tile surfaces to your backsplash or walls, incorporating the look of multiple textures might be what your design is missing.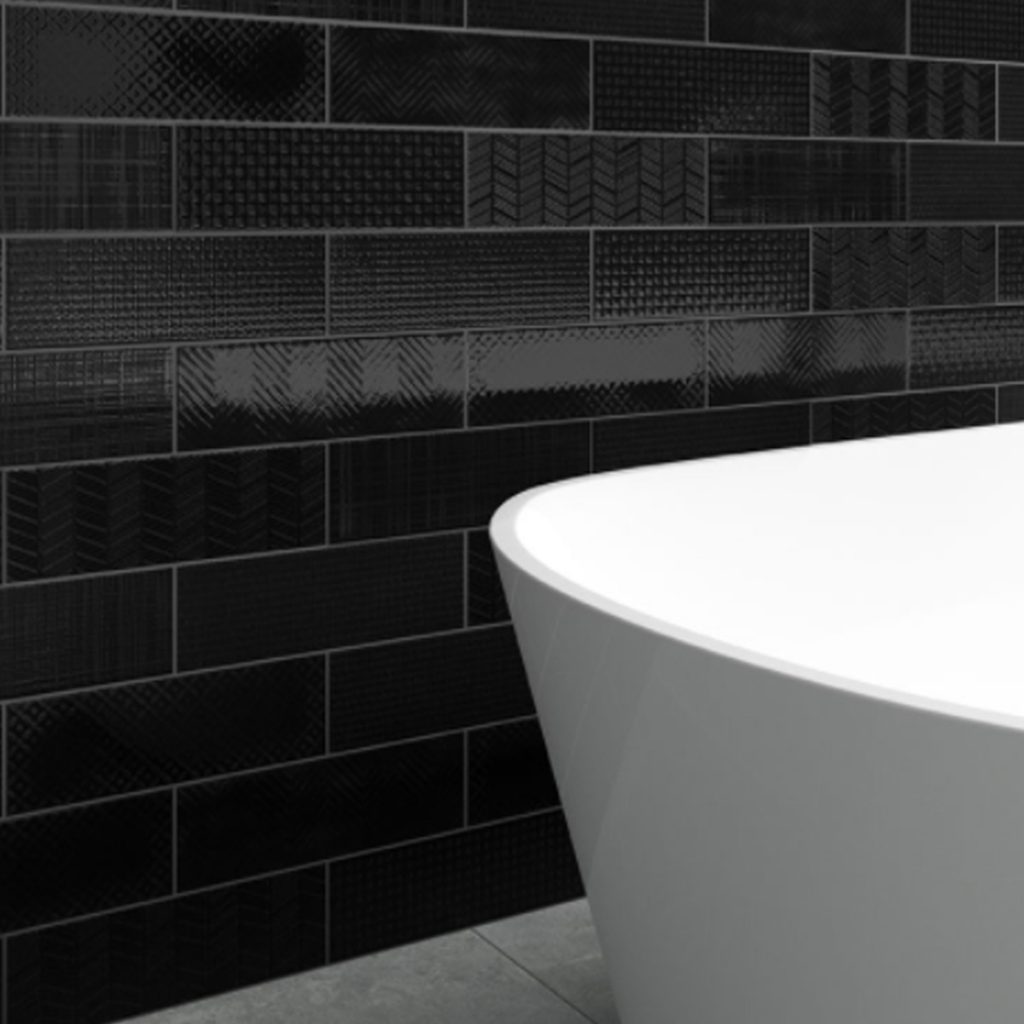 Why This Look Is Popping Up Everywhere?
Mixed tile looks have been around for a while, so what's driving it's popularity? Recently the mixed design has become something that you can purchase from suppliers, meaning that there's less guesswork when it comes to selecting the right tiles to complete your look. Not to have your look competing with itself. Over the years its become an item in stock for many specialty suppliers, ensuring that everything fits seamlessly together in your design. This is primarily attributed to its use in higher end luxury designs, and the desire for this same look in lower budget designs.
Tip #1: Consider How You'll Lay The Tile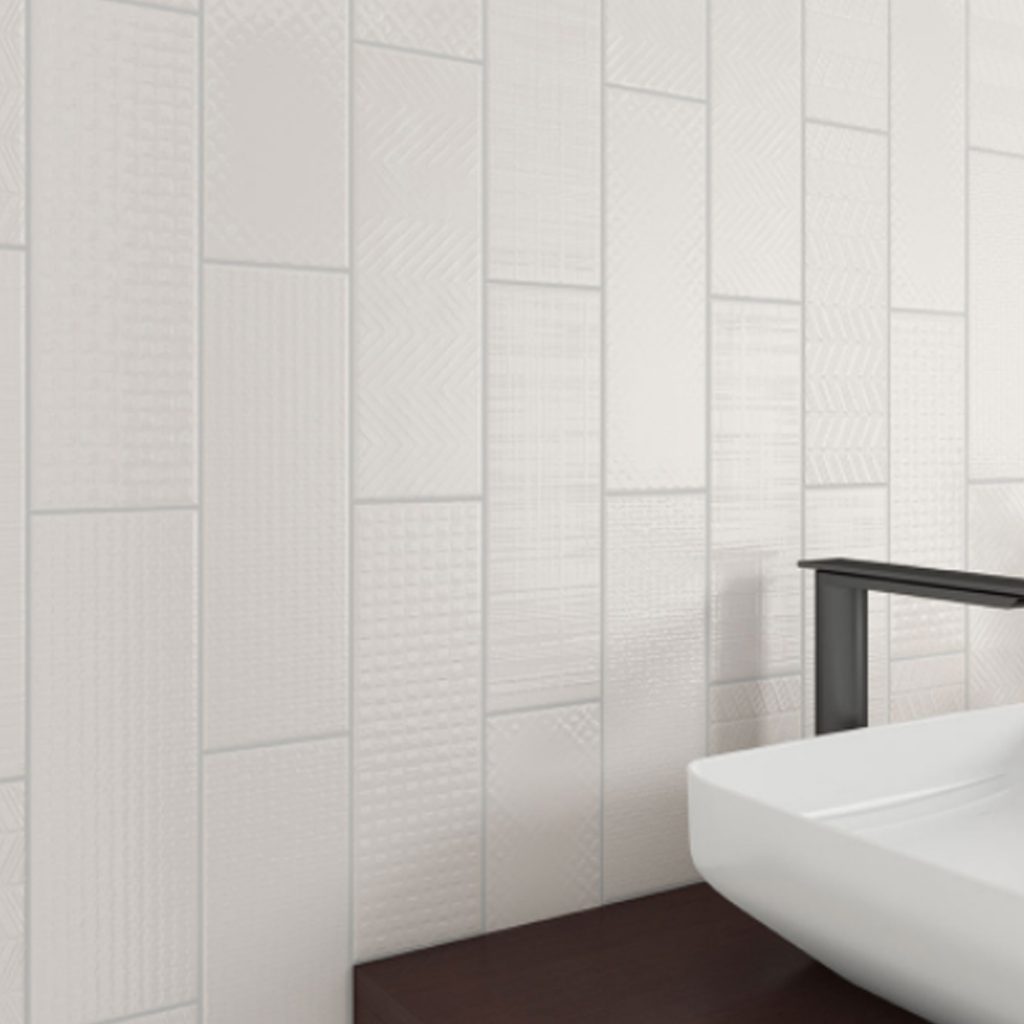 It is a good idea to consider how you will cut and lay your tiles when making your selection. Not all patterns look the same when they are laid differently. There are about 6 common ways to lay tile, and infinite numbers of specialty inlays. We recommend working with a professional for custom tile inlays as they can be quite tricky such as Hopscotch or English bond.
Some of the most common ways to lay tile are as follows:
Stack Bond – Also called a straight lay this is the most straight forward lay. Take the tiles and stack them in a straight line, side-by-side.
Staggered Stack – Also call a stretcher where the tiles are uniformly lined up horizontally, and evenly staggered vertically lining up every other row.
Diagonal – Rotated square tiles 45 degrees from horizontal and line them up on their sides like a stack bond. This helps make small spaces look larger.
Herringbone – This refers to the tiles being placed in a V shape. It can be on either 45 degree diagonal or 90 degree angles.
Basket Weave – Uses two rectangle tiles to create a square shape. Laying rows at a 90 degree angle from the first set. Has a woven look finish.
Windmill – Great for two tone designs this uses a square tile with rectangular tiles wrapping the edges. Gives a bold finish.
Tip #2: Pair Patterns & Plain
When mixing designs it is suggested to focus on one or a few elements to bring that texture into. Other elements should remain a single color or tone. This will help to minimize any chances that the texture becomes too overwhelming. In some instances it may look great to add a natural looking stone, as this may help to neutralize otherwise overwhelming statements. However, in other designs it may be best to use a single color or tone for most elements, while creating a focal point with a texture or design.
Tip #3: Vary The Ways It's Laid
Mixing up tiles can mean to lay it differently in order to achieve a whole new look or feel. In a small space diagonal or herringbone might give it much needed feel of space, while a tall shower might do well wit a vertical staggered lay. Adding a band of complimentary tiles or edge can also help to break up the same tiles between rooms of your home. Using the same tiles will create unity and harmony, while changing the lay can create that boldness your crave in your finished design.
Tip #4: Restrict Your Color Palette
Choosing the same color tiles, or within the same color family, can help you achieve cohesiveness between surfaces. Some room can feel choppy or too bland, but when you mix the textures while keeping the colors and tile sizes the same, the ending result can be classic yet modern.
The Conclusion
There are a lot of tricks when it comes to selecting the right style, design, or pattern for your next installation or remodel. When choosing the right materials for your Las Vegas project be sure to speak with our professional design team. From design through installation our team can be there to help support your needs at each phase. Keeping your project on budget, on design and In Style.